Company Chronicle...
1982


Foundation of the company by Johann-Peter Schomisch in Mülheim/Ruhr.
1984


Moved to a rented hall in the city center of Kettwig (town of Essen).
1990


Moved to Kettwig's industrial estate into a new building on 2000 sqm ground spreading activity to larger accounts, specifically in the furniture-industry.
1992


JP Schomisch realizes his idea of an industrially made vegetable-tanned leather with natural surface, that is soft and supple and at the same time fulfils high demands as far as environment and health issues are concerned. Ecopell is produced in Italy under Schomisch's leadership and marketed in addition to conventional
(chromium-tanned) leather.
1994


Schomisch is the first company in the leather business to publish a full declaration and thus starts a new era in the field of product-communication, as it is now possible for every client to know what substances are contained in the leather they purchase.
October 1994


Ecopell is now produced at the contract-tannery in East Westfalia, Germany.
1995


The Ecopell catalogue "Leather can be so much Comfortable", containing the full declarations and giving ample information about production and characteristics of Ecopell is issued.
1996


Schomisch becomes partner in a project on scientific research to find home growing plants, that contain tanning dye stuffs. This is the start of leather tanned with extracts from rhubarb roots.
August 1996


Schomisch introduces Ecopell as heavy-weight leather and also a line of pigmented vegetable-tanned heavy-weight leather.
February 1997


Schomisch replaces Mimosa tanning stuff (produced in mono-culture plantations in South America) by Valonea and Tara (made from harvested plant parts), thus again improving the ecological balance for Ecopell.
March 1997


Together with partners from the leather processing industry Schomisch GmbH presents a model preview of footwear, leather goods and furniture from rhubarb-tanned leather. The tannin used comes from agricultural experimental plots.
February 1998


At Bio-Fach, Frankfurt Schomisch shows a world-novelty, that is Ecopell with brushed-on color on basis of vegetable dying-stuff from LIVOS, Wieren.
April 1998


Schomisch presents two new leather-collections:
May 1998


Ecopell passes a difficult test for use on bare skin and is found to be good even for highly allergic people
November 1999


About 8000 sqm rhubarb tanned leather can be produced with the first regular rhubarb harvest. (This equals about 30 000 pairs of leather shoes).
August 2000


Moved to Weitnau/Allgäu in the Bavarian mountains into a new ecological building built upon 7000 sqm ground in a beautiful natural landscape.
January 2007


Change of name to Ecopell GmbH.
January 2012


Ecopell is the first company to be awarded for allergy friendly leather by ECARF Institute.
February 2012


The IVN - International Association for Natural Textile - certified Ecopell the world's first natural leather.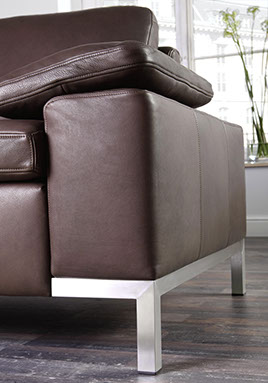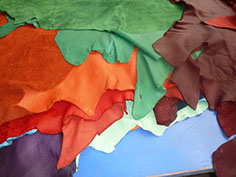 © Wolkenweich